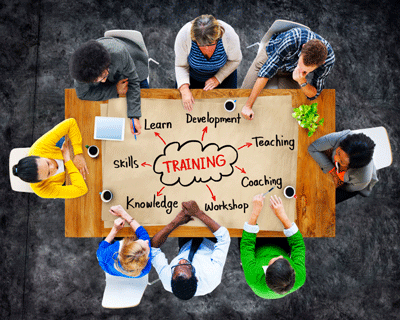 Compassion Fatigue Workshops for Professionals
August 1st, 2016 | TraumaResilience

Categories: There is no tags

Comments: No Comments
An experiential workshop for those who bear witness to others' stress and trauma.
Working with more than 5,000 primary and co-victims a year, we are on the front line as witnesses of the trauma of others. In 2001, The Center for Trauma & Resilience took a proactive stance against compassion fatigue and implemented a self-care program for staff and volunteers.
Out of this philosophy, we created a workshop to provide education and self-care coaching for those in the human service industry.
CLICK HERE TO DOWNLOAD THE FLYER
Our workshop sets the stage for participants to create an individualized annual self-care plan to foster life balance. The workshop provides an opportunity to learn in confidential, small-group discussions, and through hands-on participation. Professionals learn how to reimagine their daily routines and find ways to nurture and sustain themselves to build resiliency.
Self-care is designed to promote healing from the emotional and physical damage caused by compassion fatigue and to assist in the development of resiliency. Self-care assists professionals to put things in perspective and revive our faith in humanity and social justice. It also provides an opportunity to revive belief and value in one's own self help.
The workshop includes:
Creative arts
Aromatherapy
Meditation
Yoga
Dance
Music
A variety of relaxation/resiliency-building techniques
We offer customized 8-hour workshops for groups of 8 or more.
Our Compassion Fatigue Workshop for Professionals is accredited by the National Association for Social Work – Colorado Chapter (NASWCO) for 6.5 Continuing Education Credits.
FAQs
Q: Who is the workshop intended for?
A: The workshop is intended for any human services provider whose clientele includes individuals who have experienced trauma. Our participants include:
The Denver Police Department (Victims Assistance Unit)
911 Call Center
Denver Department of Human Services – Child Protective Services
Freelance Language Interpreters and Translators
Mothers Against Drunk Driving
Denver Court Appointed Special Advocates
Asian Pacific Development Center
Project Safeguard
The Empowerment Program
Northeast Park Hill Coalition
Senior Support Service Providers
Colorado Legal Services – Family Crisis Unit
Denver City Attorney – Victim Advocates
---
Q: What is the cost to attend a full-day workshop?
A: Cost: $125/person for groups of 8 or more. Scholarships and partial scholarships are available.
---
Q: What is included in the workshop cost?
A: The full-day workshop includes a continental breakfast, nutritious lunch, interactive exercises, round-table discussions, a 50-page workbook and wellness gift bags. The workshop is facilitated by certified compassion fatigue educators who hold graduate degrees in their area of specialization.
---
Q: Where are the workshops held?
A: They are held at The Center for Trauma & Resilience, a charming Victorian-era building that has floor-to-ceiling windows and full audio-visual capability. Location details provided upon confirmation of workshop.
---
Q: How will my staff and I benefit from attending a workshop?
A: Since its inception, participants have assisted in our research efforts by completing the Professional Quality of Life (ProQOL) survey prior to the workshop and 30 days after. This research tool is the standard in assessing burnout, compassion fatigue and compassion satisfaction. Past workshop participants have consistently reported significant drops in both their level of burnout and compassion fatigue.
---
Q: How does addressing burnout affect my bottom line?
A: Research ( by Toppinen-Tanner S., Ojajärvi A, Väänänen A, Kalimo R, and Jäppinen P) on burnout as a predictor of medically certified sick leave absences and their diagnosed causes has found that:
Burnout increased the risk of future absences because of mental and behavioral disorders, diseases of the circulatory system, diseases of the respiratory system, and diseases of the musculoskeletal system. Of the separate components of burnout, exhaustion was strongly related to future diseases of the circulatory system, whereas cynicism was strongly related to future diseases of the digestive system. Other differentiated effects were also found. The results of this study show that burnout is related to increased risk of future illness. This implies that burnout prevention can reduce future absenteeism and has a major economic impact on work life and health care.
---
Q: What does "compassion fatigue" look like?
A: • Loss of hope • Lack of a vision • Stifled creativity • Excessive blaming • Isolation • Complaining • Self-medicating • Overspending • Poor hygiene • Nightmares • Frequent illness • Apathy • Trouble concentrating • Mental exhaustion • Physically tired • Over- or undereating • Absenteeism • Trouble sleeping • Trouble with teamwork • Difficulty with rules • Aggressiveness • Procrastination • Lack of flexibility • Negativity • Resistance toward change
---
Q: How do I schedule a Compassion Fatigue workshop?
A: Contact The Center for Trauma & Resilience at (303) 860-0660 or admin@traumahealth.org. Typically, workshops are scheduled from 9am to 4:30pm on Fridays. However, we would be happy to discuss with you a date that might work better for your organization.
---
Research Summary
In 2013, The Center for Trauma & Resilience conducted 12 workshops for the social services community. To measure the effectiveness of the workshops, participants completed the Professional Quality of Life (ProQOL) measurement instrument, a 30-question self-report survey that measures compassion satisfaction, burnout and secondary traumatic stress. Seventy-eight participants completed both a pre- and post-survey.
The ProQOL results revealed a statistically significant decrease (p < 0.05) in symptoms of burnout and secondary traumatic stress for participants. The mean score for burnout decreased from 21.60 to 19.68, a low level of burnout. The mean score for secondary traumatic stress decreased from 24.53, an average level, to 20.42, a low level of secondary traumatic stress. The mean score for compassion satisfaction had a mild increase from 40.84 to 41.28, an average level, a relevant but not statistically significant change (p = 0.35).